The Junction Swimming Academy Update (April 2021)
Dear All
We do hope that you have all stayed safe and well during this current lockdown.
The Junction is very pleased to announce that the Adult Swim Academy will recommence from Monday 17 May 2021 onwards,

The May 2021 term will be for a duration of 10 weeks, dates will be starting W/C 17 May 2021 and finishing W/C 19 July 2021. We have transferred all participants from the January term over to the May term on the same day, time and teacher.
Participants originally booked on the January term will receive a three week credit towards course fees in September 2021.
We look forward to welcoming you all back to the Centre.
Regards
Nick Gillespie
Centre Manager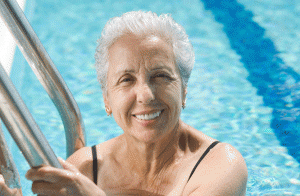 BEGINNERS/IMPROVERS:
Let our qualified teachers help you enjoy your lessons and increase your water confidence. It is never too late to learn to swim. Swimming is not just a great way to exercise, but also an important life skill.
Taught in a friendly welcoming environment designed to help adults learn to swim, overcome their fears and become happy confident swimmers.
Day

Monday

Wednesday

Time

11.15am - 12noon

7.45pm - 8.30pm

Start Date

17 May 2021

19 May 2021

Duration

10 weeks

10 weeks

Course Fees:
Gold Members

£56.00

£56.00

Silver Members

£56.00

£56.00

Bronze Members

£56.00

£56.00

Non Members

£71.00

£71.00