The Junction – Centre Update (July 2020)
Dear All
We are so pleased to inform you that after many weeks in lockdown, The Junction Sports & Leisure Centre can finally re-open its doors from Saturday 25 July 2020.
As I'm sure you can appreciate, there are numerous changes/restrictions within the Centre that have been introduced, in accordance with the government guidelines, for everyone's safety.
During lockdown the YMCA team have been very busy installing COVID-19 safety measures throughout the Centre:
Glass screens installed at Reception
Gymnasium layout adapted in line with the current social distancing measures
Filter modifications to Gym/Fitness Studio Air Conditioning
Appropriate signage displayed throughout the Centre
Additional hand sanitiser units installed throughout the Centre
Additional anti-bacterial sprays placed throughout the Gym/Fitness Studio
Increased fresh air flows in designated areas
Facilities/services to remain closed until further notice:
Spinning Studio
Creche
Kidz Kingdom (Soft-Play)
Saunas/Steam Room
Café/Licensed Bar
The government guidelines require us to limit the number of people in each area at one time, with this in mind we will be introducing an online booking system for the Gymnasium, Swimming Pool and Fitness Classes. This on-line system is currently being finalised but will be ready in time for all Members to use upon reopening, further instruction will follow shortly.
This system will require all Members to create an online account in advance, to avoid any delays to your booking journey. This can be completed by going to https://thejunction.thejunctionbroadstone.co.uk/pub/RegisterOnline.aspx
Your postcode and email address will need to match the information currently held on our database. If you encounter any issues, please email Karen Brixey at kbrixey@thejunctionbroadstone.co.uk, Karen will be more than happy to assist.
All Members will be reinstated from Saturday 25 July 2020, each membership will be adjusted accordingly. If you would like your membership to remain on hold for the time being, please contact Karen using the above email address to make the necessary system amendments.
If you have any further questions regarding the reopening, please do not hesitate to contact me at martin.stockley@ymcabournemouth.org.uk.
We are all looking forward to welcoming each and every Member back to The Junction and we sincerely thank you for your continued support throughout this unprecedented/difficult time….it is invaluable for The Junction, and for YMCA Bournemouth, Poole & Christchurch.
Regards
Martin Stockley
Senior Operations Manager
Direct : 01202 777766 | Mobile : 07897 563473
Email : martin.stockley@ymcabournemouth.org.uk
mstockley@thejunctionbroadstone.co.uk
Summer Holiday Activity Programme
The Summer 2020 Junior Holiday Activities programme, delivered by The Junction Sports & Leisure Centre/YMCA, will not be taking place this Summer.
As a managed YMCA charity operated facility we have taken onboard the present Government guidelines/restrictions and have based our decision on the need to put the safety of all first. The fact that at the same time we would have looked at launching the Holiday Club programme the Centre's fitness/pool facilities will also be re-opening at The Junction, was a major influence in this decision being made.
We sincerely hope that come October, the re-launch of our popular Holiday Club sessions will return in a safe/professional manner.
Martin Stockley (Senior Operations Manager)
Centre Update – 10 July 2020
Great News ... we shall be reopening permitted facilities from Saturday 25 July 2020, following the government announcement yesterday.
The details of specific areas that will be reopening and any new systems/requirements in place will be sent to all Members and will be posted via Social Media platforms very soon.
We look forward to welcoming you back....safely!
Regards
Martin Stockley
(YMCAB Senior Operations Manager)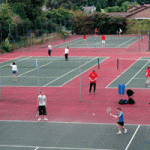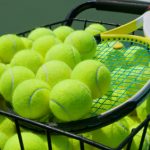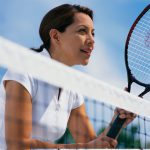 Centre Update – 23 June 2020
We sincerely hope this update finds you, your family and close-ones, safe and well.
From the Government's update on 23rd June 2020 which outlined the businesses/activities permitted to re-open,
The Junction Sports & Leisure Centre unfortunately remains fully closed.
We await further Government announcements, which we hope and expect them to then give us the opportunity to re-open in a safe manner for all.
Do enjoy the Sunshine…and do please stay alert and safe.
Regards
Martin Stockley
(YMCAB Senior Operations Manager)
Tennis Update
The Government is now permitting tennis singles games to take place, between two individuals from separate households. This only applies to singles play. Doubles play is still restricted to same households only. The 2m social distancing rules remain.
Anyone for Tennis?
Following the Government's announcement on Sunday 10th May 2020, that the playing of Tennis from Wednesday 13 May 2020, with members of the same household is permitted alongside the present social distancing measures, The Junction Sports & Leisure Centre (managed by YMCA Bournemouth/Poole & Christchurch) is pleased to promote that our courts are open for this use. No booking/fee is required ... Enjoy ... Be SAFE!
For this service to continue, participants are to strictly adhere to the following:
Courts available from Wednesday 13 May 2020
The courts are only to be used for the sports-activity of Tennis
Maximum of 4 participants per court permitted (from same Household, proof of address for each player will be required)
Playing permitted from 10am to 6pm seven days a week
YMCA Bournemouth/Poole & Christchurch continues to deliver essential key-worker services in the local area. Our thoughts and prayers are with our remarkable employees in their focus/desire to help others.
Want to help us help others?
All donations received are extremely appreciated, and will go towards helping those in need now and in the future … thank you.
Welcome To The Junction Sports & Leisure Centre
The Junction Sports & Leisure Centre is at the very heart of our local community, continuing to deliver quality facilities and services for all your health and fitness needs.
We run a popular and fun based pre-school, and junior and holiday clubs, covering a whole host of activities such as swimming, trampolining, football, gymnastics and badminton. Our Fusion Fitness is aimed at 11 – 15 year olds, as an introduction to health and fitness. Plus there are a large amount of adult activities also available.
So whether it's using the Swimming Pool, the superbly equipped Cybex Gymnasium, the softplay Kidz Kingdom, available Function Room, Indoor Cycling facility, Tennis Courts, Sports Hall, participating in one of our fitness sessions. The Junction is the only local venue for family, for fitness and for fun!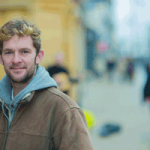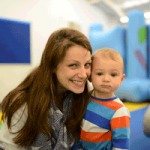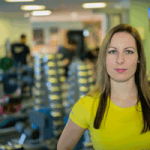 How Can You Help YMCA Bournemouth?
Our vision is of a loving, supportive community in which everyone can develop their full potential in mind, body and spirit. Inspired by Christian values but inclusive in our reach, for over 140 years we have worked across Dorset to benefit our community and transform people's lives.
We are a charity and any help you can offer us, whether it be a donation, taking part in one of our fundraising events or volunteering your time, is hugely appreciated. Thank you!