Centre Opening Times – from 24 September 2020
Due to the Government announcement on 22 September 2020, please note the following Centre Opening Times:
Monday - 06:00 - 22:00
Tuesday - 06:00 - 22:00
Wednesday - 06:00 - 22:00
Thursday - 06:00 - 22:00
Friday - 06:00 - 22:00
Saturday - 07:00 - 18:00
Sunday - 08:00 - 22:00
Thursday 10 September 2020
Following the government announcement yesterday, organised indoor and outdoor sports, physical activity and fitness classes will continue at The Junction, as advertised. No changes will be made to our current booking system for gym, swim and classes.
It is critical that everybody observes the following key behaviours:
HANDS - Wash your hands regularly and for 20 seconds.
FACE - Wear a face covering in indoor settings where social distancing may be difficult, and where you will come into contact with people you do not normally meet.
SPACE - Stay 2 metres apart from people you do not live with where possible, or 1 metre with extra precautions in place (such as wearing face coverings or increasing ventilation indoors).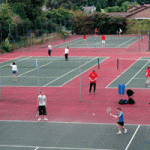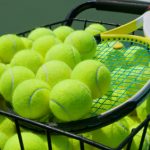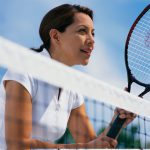 Welcome To The Junction Sports & Leisure Centre
The Junction Sports & Leisure Centre is at the very heart of our local community, continuing to deliver quality facilities and services for all your health and fitness needs.
We run a popular and fun based pre-school, and junior and holiday clubs, covering a whole host of activities such as swimming, trampolining, football, gymnastics and badminton. Our Fusion Fitness is aimed at 11 – 15 year olds, as an introduction to health and fitness. Plus there are a large amount of adult activities also available.
So whether it's using the Swimming Pool, the superbly equipped Cybex Gymnasium, the softplay Kidz Kingdom, available Function Room, Indoor Cycling facility, Tennis Courts, Sports Hall, participating in one of our fitness sessions. The Junction is the only local venue for family, for fitness and for fun!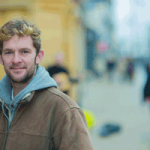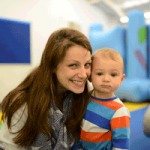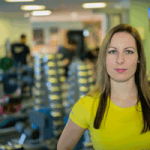 How Can You Help YMCA Bournemouth?
Our vision is of a loving, supportive community in which everyone can develop their full potential in mind, body and spirit. Inspired by Christian values but inclusive in our reach, for over 140 years we have worked across Dorset to benefit our community and transform people's lives.
We are a charity and any help you can offer us, whether it be a donation, taking part in one of our fundraising events or volunteering your time, is hugely appreciated. Thank you!