The Junction – Centre Update (13.07.21)
Dear Member/User
Following the Government announcement last night, we are pleased to confirm the following changes from W/C 19 July 2021:
No booking required for Gym and Swim Sessions from W/C 19 July 2021 onwards. Public Swim session timetables will be available to view online from 13 July 2021. The Swimming Pool maximum numbers will be increased during public/adults only sessions.
The booking system will remain in place for Fitness Classes, Members can still book up to 5 days in advance, Non-Members can book up to 24 hours in advance. The class numbers will be increased.
The Government recommends that people wear face coverings in crowded areas. Though not mandatory we also recommend the wearing of face coverings to and from your activity @ The Junction.
Social distancing rules will be removed but we must limit the close contact we have with those we do not usually live with, close contact should be increased gradually. The one-way system for entry to the gym will remain in place.
Hand sanitizer will be available around the Centre.
Anti-bacterial sprays will be available in all rooms. Please still continue to wipe the gymnasium/fitness equipment down, before and after use.
We ask that you will use the Check-In QR code upon entry to the Centre.
Party numbers will increase, bookings will be contacted in due course.
Booking systems will remain in place for Bouncy Castle World sessions and Kidz Kingdom soft play area.
COVID-19 has not gone away, we do all need to remember the actions we can take to keep ourselves and others safe and well.
Regards
Nick Gillespie
Centre Manager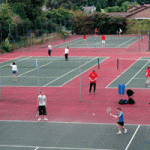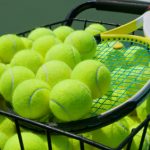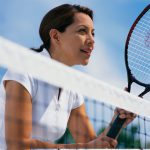 Welcome To The Junction Sports & Leisure Centre
The Junction Sports & Leisure Centre is at the very heart of our local community, continuing to deliver quality facilities and services for all your health and fitness needs.
We run a popular and fun based pre-school, and junior and holiday clubs, covering a whole host of activities such as swimming, trampolining, football, gymnastics and badminton. Our Fusion Fitness is aimed at 11 – 15 year olds, as an introduction to health and fitness. Plus there are a large amount of adult activities also available.
So whether it's using the Swimming Pool, the superbly equipped Cybex Gymnasium, the softplay Kidz Kingdom, available Function Room, Indoor Cycling facility, Tennis Courts, Sports Hall, participating in one of our fitness sessions. The Junction is the only local venue for family, for fitness and for fun!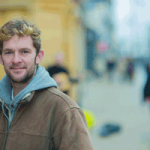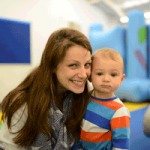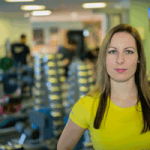 How Can You Help YMCA Bournemouth?
Our vision is of a loving, supportive community in which everyone can develop their full potential in mind, body and spirit. Inspired by Christian values but inclusive in our reach, for over 140 years we have worked across Dorset to benefit our community and transform people's lives.
We are a charity and any help you can offer us, whether it be a donation, taking part in one of our fundraising events or volunteering your time, is hugely appreciated. Thank you!