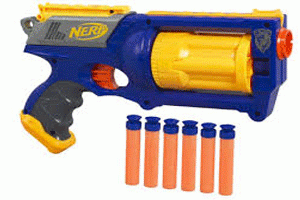 6+ years
Action and fun from every direction, put your Nerf Shooting Skills to the ultimate test.
Sharpen your skills in a 'Sniper-Target' challenge…then the '60 Second BLITZ'…
Once your basic training is complete its then time to BATTLE!
Capture the Flag + Predator v Prey
Will your team come out on top!!
Nerf guns, bullets and safety goggles provided. Coach Included.